Eric was moved from Grady County yesterday and ended up at USP Atlanta. We are not sure whether he is there or at USP Lee yet.  USP Lee is the maximum security prison where he spent 2 weeks in the segregation unit before being sent to Colorado for his case two years ago. On the way to USP Lee last time, Eric was threatened by white supremacists and told to not go in general population. His life is in danger due to this move.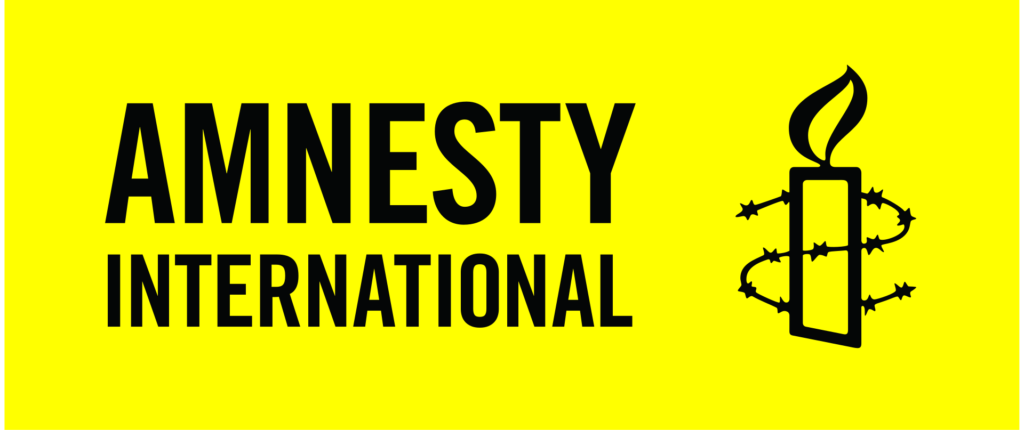 Yesterday, Amnesty International's Deputy Director of Research Justin Mazzola wrote a letter to Bureau of Prisons director Michael Carvajal about Eric's situation. In it, he wrote,
" Transferring Eric King to a maximum-security facility across the country, far from his family and loved ones when he has such a short amount of time remaining on his sentence seems to be more retaliatory and punitive rather than necessary due to specific security concerns"
"The BOP must revisit the issues within Eric King's security profile which allow his eligibility to be at a maximum-security facility and the decision for him to be placed so far from where his family resides and where he intends to settle upon release".
Now that Eric's arrival at USP Lee is imminent, we are asking you to finish the week strong and contact staff at USP Lee and the Bureau of Prisons.

Urge them to them to:
1- Transfer Eric out of USP Lee immediately by dropping his maximum management variable.
2- Not force Eric to choose between the SHU (23-24 hours a day in cell, no books, no phone, no email, no visits) and walking the yard with an active death threat against him.
3- Assess his situation immediately. The threat against his life is already documented. There is no need to prolong this process. Eric has 18 months left and needs to prepare for release, not fight for his life against white supremacists.
All contacts for the call

We added some new BOP contacts and the Congressional Rep for Virginia's 9th district (where USP Lee is located). Make sure to impress upon him this is happening at a prison in his district.
The full letter from Amnesty International to Director Carvajal
Unicorn Riots new piece on the call-in campaign (includes new video)
How are your calls going? What are you hearing? Email us at [email protected]
USP Lee
Phone: 276-546-0150
Fax: 276-546-9115
Warden: [email protected]
Assistant Warden [email protected]
[email protected]
[email protected]

Mid-Atlantic BOP Regional Office
[email protected]
[email protected]
Phone: 301-317-3100
Fax: 301-317-3119

DSCC Office
GRA-DSC/[email protected]
Phone: 972-352-4400
Fax: 972-352-4395

BOP National Office
[email protected]
Phone: 202-307-3198
Twitter: @officialfbop
[email protected]
Senators and Reps
Virginia
Tim Kaine
https://www.kaine.senate.gov/contact/share-your-opinion
Twitter: @TimKaine
231 Russell Senate Office Building
Washington, DC 20510
PHONE: (202) 224-4024
Mark. R Warner
Email: https://www.warner.senate.gov/public/index.cfm?p=ContactPage
Twitter: @MarkWarner
703 Hart Senate Office Building
Washington, DC 20510
Phone: 202-224-2023

Morgan Griffith, (Congressional Rep for Virginia's 9th District)
https://morgangriffith.house.gov/contact/contactform.htm
Twitter: @RepMGriffith

323 West Main Street
Abingdon, VA 24210
Phone: (276) 525-1405
Fax: (276) 525-1444

17 West Main Street
Christiansburg, VA 24073
Phone: 540-381-5671
Fax: 540-381-5675

2202 Rayburn HOB
Washington, DC 20515
Phone: (202) 225-3861
Fax: (202) 225-0076
Colorado (Eric's release location and home)
Michael Bennett
https://www.bennet.senate.gov/public/index.cfm/write-to-michael
Toll Free: 866-455-9866
Phone: 303-455-7600
Fax: 720-904-7151
@SenatorBennet
John Hickenlooper
Email
303-244-1628
@Hickenlooper
For urgent help with a federal agency, please call the Denver office at 303-244-1628 or e-mail [email protected]
Missouri (where Eric was born, raised and indicted)
Senator Roy Blunt
https://www.blunt.senate.gov/contact/contact-roy
Phone: (202) 224-5721
Twitter: @RoyBlunt
Senator Josh Hawley
https://www.hawley.senate.gov/contact-senator-hawley
Office: 202-224-6154
Fax: 202-228-0526
Fax: 816-472-6812
Fax: 417-869-4411
Fax: 314-436-8534
Twitter: @HawleyMO or @SenHawleyPress

Congresswoman Cori Bush
6724-A Page Ave.
St. Louis, MO 63133
Phone: (314) 955-9980
563 Cannon House Office Building
Washington, DC 20515
Phone: (202) 225-2406
Fax: (202) 226-3717
Twitter: @coribush