As of this morning, Eric is still at USP Atlanta and en route to maximum security USP Lee in Virginia despite being threatened there by white supremacists. The Bureau of Prisons on every level is aware of this risk and is sticking to the "inmate must be returned to the parent institution' narrative.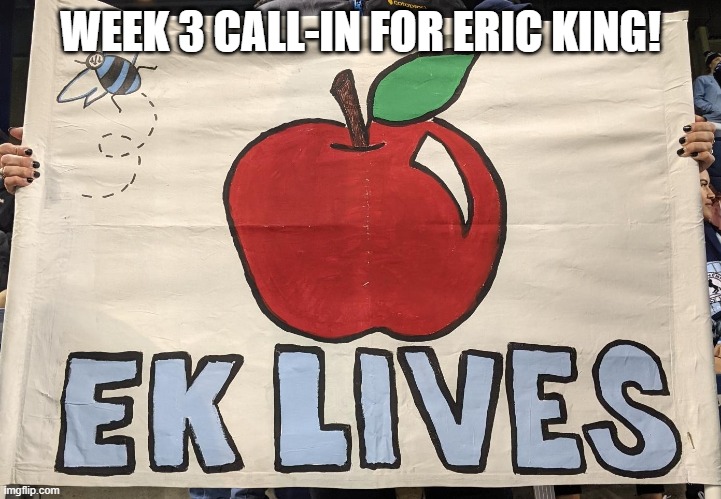 Last week, the Amnesty International USA Deputy Director of Research noted in a letter to BOP Director Michael Carvajal Eric's recent acquittal and the known threats to Eric's life calling his transfer "retaliatory and punitive rather than necessary." Read and share this letter.

We need people to contact the BOP and federal representatives every day. Please see contact information for emails, phone calls, and mailing addresses below.
ICYMI, Unicorn Riot released a new video with audio from Eric.
USP Lee
Phone: 276-546-0150
Fax: 276-546-9115
Warden: [email protected]
Assistant Warden [email protected]
[email protected]
[email protected]

Mid-Atlantic BOP Regional Office
[email protected]
[email protected]
Phone: 301-317-3100
Fax: 301-317-3119

DSCC Office
GRA-DSC/[email protected]
Phone: 972-352-4400
Fax: 972-352-4395

BOP National Office
[email protected]
Phone: 202-307-3198
Twitter: @officialfbop
[email protected]
Senators and Reps
Virginia
Tim Kaine
https://www.kaine.senate.gov/contact/share-your-opinion
Twitter: @TimKaine
231 Russell Senate Office Building
Washington, DC 20510
PHONE: (202) 224-4024
Mark. R Warner
Email: https://www.warner.senate.gov/public/index.cfm?p=ContactPage
Twitter: @MarkWarner
703 Hart Senate Office Building
Washington, DC 20510
Phone: 202-224-2023

Morgan Griffith, (Congressional Rep for Virginia's 9th District)
https://morgangriffith.house.gov/contact/contactform.htm
Twitter: @RepMGriffith

323 West Main Street
Abingdon, VA 24210
Phone: (276) 525-1405
Fax: (276) 525-1444

17 West Main Street
Christiansburg, VA 24073
Phone: 540-381-5671
Fax: 540-381-5675

2202 Rayburn HOB
Washington, DC 20515
Phone: (202) 225-3861
Fax: (202) 225-0076
Missouri (where Eric was born, raised and indicted)
Senator Roy Blunt
https://www.blunt.senate.gov/contact/contact-roy
Phone: (202) 224-5721
Twitter: @RoyBlunt
Senator Josh Hawley
https://www.hawley.senate.gov/contact-senator-hawley
Office: 202-224-6154
Fax: 202-228-0526
Fax: 816-472-6812
Fax: 417-869-4411
Fax: 314-436-8534
Twitter: @HawleyMO or @SenHawleyPress

Congresswoman Cori Bush
6724-A Page Ave.
St. Louis, MO 63133
Phone: (314) 955-9980
563 Cannon House Office Building
Washington, DC 20515
Phone: (202) 225-2406
Fax: (202) 226-3717
Twitter: @coribush
Colorado (Eric's release location and home)
Michael Bennett
https://www.bennet.senate.gov/public/index.cfm/write-to-michael
Toll Free: 866-455-9866
Phone: 303-455-7600
Fax: 720-904-7151
@SenatorBennet
John Hickenlooper
Email
303-244-1628
@Hickenlooper
For urgent help with a federal agency, please call the Denver office at 303-244-1628 or e-mail [email protected]