All details at https://supportericking.org/2022/04/03/help-protect-erics-life/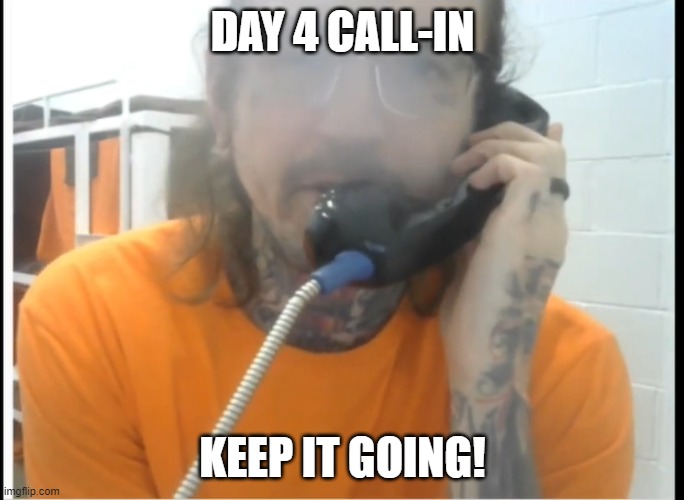 The focus today is the Bureau of Prisons. Eric is in the process of being transferred to USP Lee, a high security prison across the country in Virginia. Eric, who should be placed at a medium security facility, reasonably fears that this move is punitive and that at Lee he will lose access to reading materials and, more importantly, his ability to communicate with his loved ones.

More so, placing him at USP Lee near white supremacists who have already threatened Eric's life is reckless and he can easily be moved to a medium or low security prison.

We must prevent another incident like the one that occurred at USP McCreary and is documented in Eric's lawsuit against the Bureau of Prisons, where Eric was marched into the chow hall and forced to fight a nazi enforcer.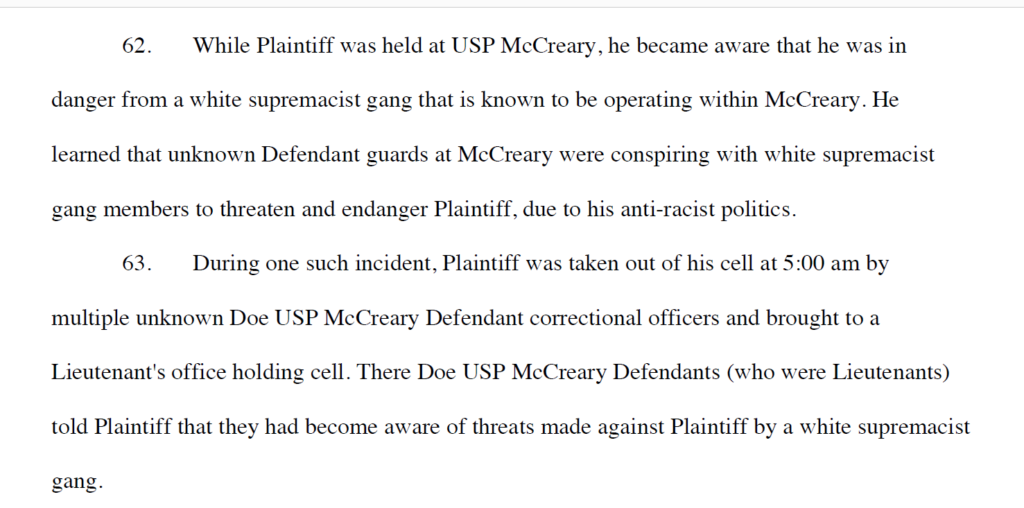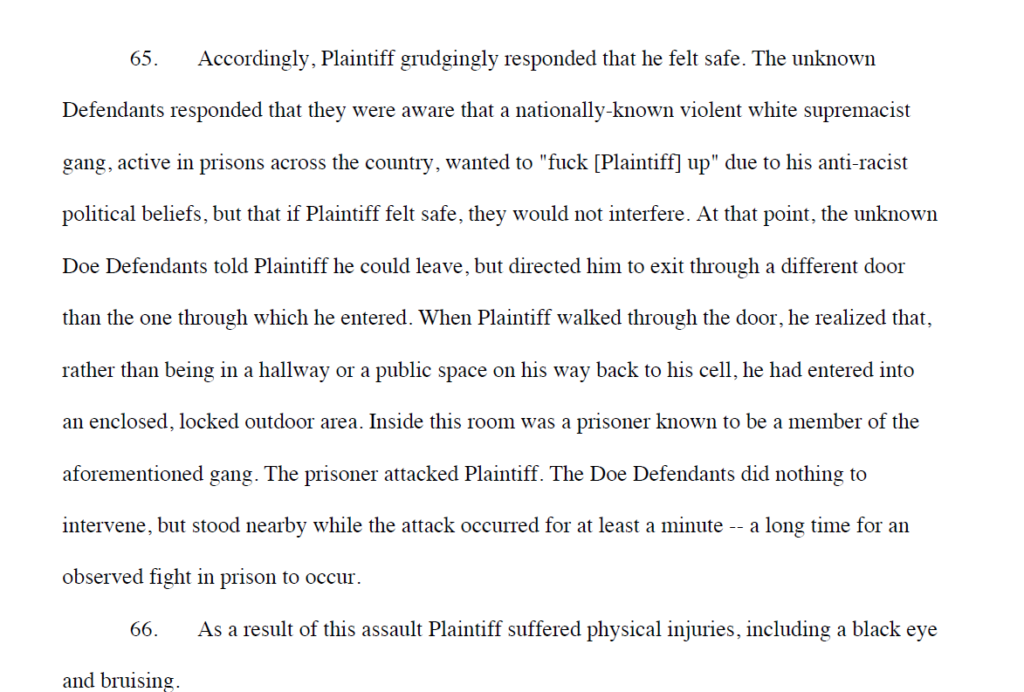 Make sure to call, fax and email these contacts:
Designation & Sentence Computation Center
U.S. Armed Forces Reserve Complex
346 Marine Forces Dr.
Grand Prairie, TX 75051
Email: GRA-DSC/[email protected]
Phone: 972-352-4400
Fax: 972-352-4395

Mid-Atlantic BOP Regional Office
302 Sentinel Dr,
Annapolis Junction, MD 20701
Email: [email protected]
Phone: 301-317-3100
Fax: 301-317-3119

BOP National Office
320 First Street, NW
Washington, DC 20534
Email: [email protected]
Phone: 202-307-3198