Eric is at Grady County Jail in Oklahoma City and we want to keep him there and stop him from being sent to a dangerous situation at USP Lee.
Today, we are asking you to call/fax and email the Bureau of Prisons staff below and urge them to transfer Eric to an appropriate low or medium security prison so he can finish his sentence and go home to his family and community. The Bureau of Prisons knows what will happen if they send him to USP Lee. We do not accept indefinite placement in segregation as an alternative. Ask them to remove his management variable and send Eric to a federal prison close to home so he can prepare for release in December 2023.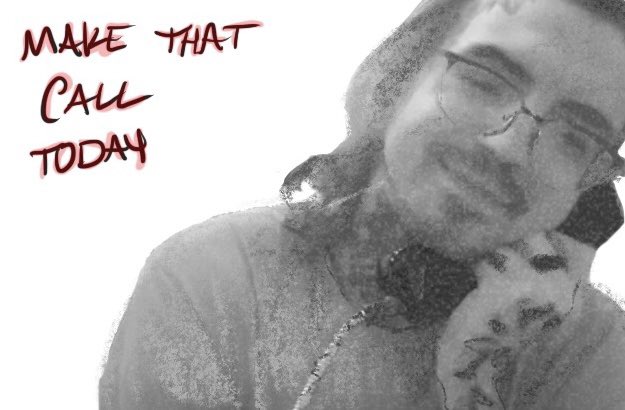 Be sure to tweet at the BOP at @OfficialFBOP
Reach out to your U.S. Senators and Congressional Reps and ask them for your help on this issue. Find who they are at https://www.congress.gov/members/find-your-member
Templates and all contacts live here.
A helpful guide for writing these letters and making calls.
Eric is in his own words
Eric on It's Going Down's "This is America" podcast

Bureau of Prisons contacts:
Mid-Atlantic BOP Regional Office
[email protected]
[email protected]
Phone: 301-317-3100
Fax: 301-317-3119
DSCC Office
GRA-DSC/[email protected]
Phone: 972-352-4400
Fax: 972-352-4395
BOP National Office
[email protected]
Phone: 202-307-3198
Twitter: @OfficialFBOP
[email protected]

Senators and Reps
Colorado (Eric's release location and home)
Michael Bennett
https://www.bennet.senate.gov/public/index.cfm/write-to-michael
Toll Free: 866-455-9866
Phone: 303-455-7600
Fax: 720-904-7151
@SenatorBennet
John Hickenlooper
Email
303-244-1628
@Hickenlooper
For urgent help with a federal agency, please call the Denver office at 303-244-1628 or e-mail [email protected]
Missouri (where Eric was born, raised and indicted)

Senator Roy Blunt
https://www.blunt.senate.gov/contact/contact-roy
Phone: (202) 224-5721
Twitter: @RoyBlunt
Senator Josh Hawley
https://www.hawley.senate.gov/contact-senator-hawley
Office: 202-224-6154
Fax: 202-228-0526
Fax: 816-472-6812
Fax: 417-869-4411
Fax: 314-436-8534
Twitter: @HawleyMO or @SenHawleyPress

Congresswoman Cori Bush
6724-A Page Ave.
St. Louis, MO 63133
Phone: (314) 955-9980
563 Cannon House Office Building
Washington, DC 20515
Phone: (202) 225-2406
Fax: (202) 226-3717
Twitter: @coribush
Virginia
Tim Kaine
https://www.kaine.senate.gov/contact/share-your-opinion
Twitter: @TimKaine
231 Russell Senate Office Building
Washington, DC 20510
PHONE: (202) 224-4024
Mark. R Warner
Email: https://www.warner.senate.gov/public/index.cfm?p=ContactPage
Twitter: @MarkWarner
703 Hart Senate Office Building
Washington, DC 20510
Phone: 202-224-2023
FREE ERIC KING!!!!!!!!!!!!!!!!!!!!!!!!