Pushing Down The Walls. 
Saturday, Nov 20th 2021
 Jurupa Valley Lions Club, 5981 Limonite Avenue, Riverside Ca 92509
Doors open at 10AM. 
A burpee marathon fundraiser for Political Prisoners. All entry donations will benefit the ABCF Warchest.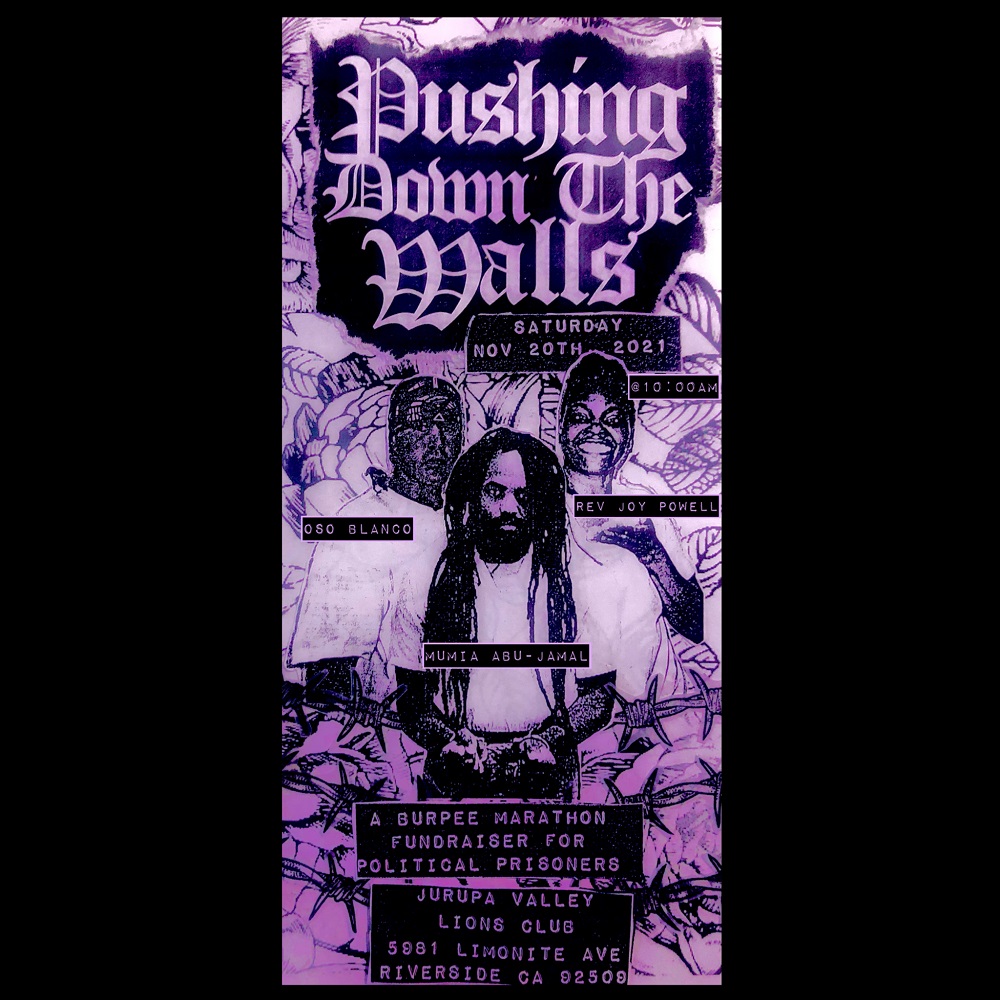 How does PDTW work? 
Show up. Give whatever donation you like and then do as many burpees as you can. 
Or…

Your friends and family pledge to give $1 per burpee. However much you fundraise is how many burpees you throw down on Nov 20th. 

Don't feel like doing burpees? Pledge to do however many reps of whatever you prefer. There will definitely be food, vendors and music for everyone to enjoy. 
IG: @pushingdownthewalls
Email: [email protected]