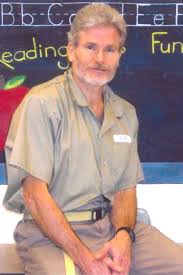 Bill Dunne is an anti-authoritarian sentenced to 90 years for the attempted liberation of comrades from Seattle's King County Jail in 1979 and for attempting to break himself out of Leavenworth Penitentiary in 1983. Bill was charged with possession of an automatic weapon, auto theft, and aiding & abetting the escape. Charges further alleged the operation was financed by bank expropriations and facilitated by illegal acquisition of weapons and explosives.

Bill and his codefendant, Larry Giddings, were accused by police of being "members of a small, heavily armed group of revolutionaries," associated with the Wellspring Communion. Dunne has made the rounds of the federal prison system–including a stint at the infamous Control Unit in Marion, Illinois, where he assisted prisoners with political & academic education. Bill also organizes solidarity runs in conjunction with the Anarchist Black Cross Federation's Running Down the Walls and has edited & written for 4 Struggle magazine.

Bill went before the parole board in the winter 2014, was rejected and given a 15 year 'hit' (meaning he cannot go back to the board for that time period).
Write:
Bill Dunne #10916-086
FCI Victorville Medium I
Post Office Box 3725
Adelanto, CA 92301

Birthday: August 3
Info was taken from NYC ABC's Illustrated Guide to Political Prisoners.
More PP addresses here.