by Alice Speri , The Intercept.

MONTHS AFTER NEW York had become a global epicenter of the Covid-19 pandemic, state officials began quietly moving dozens of elderly men with underlying health conditions from prisons across the state to a facility close to the Canadian border.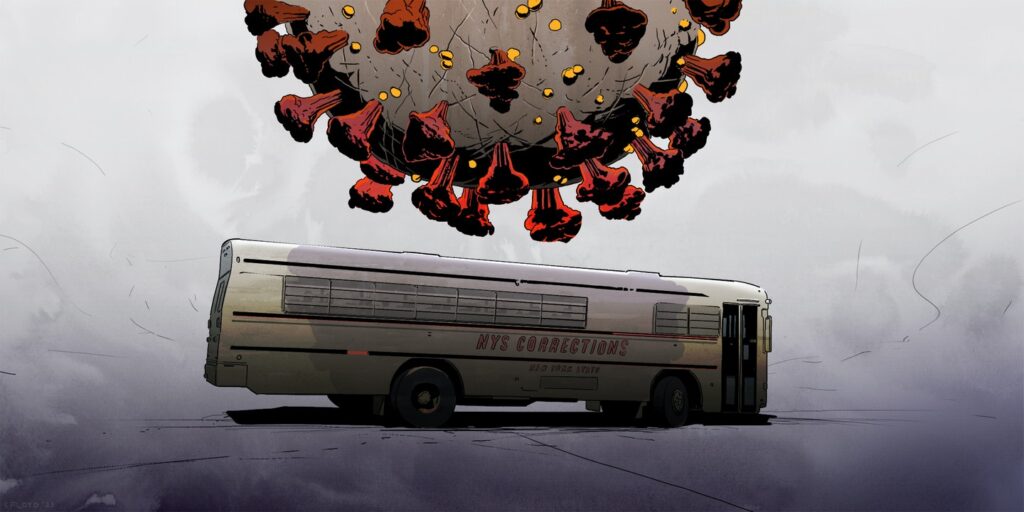 The transfers, which began in June 2020, after the virus had spread widely and caused several deaths among the state's incarcerated population and prison staff, were ostensibly intended to protect the most vulnerable from Covid-19. But defying both public health recommendations and common sense, prison officials moved the men from different facilities, including some with large outbreaks, without first testing them, transporting them on crowded and poorly ventilated buses. They then mixed them at the Adirondack Correctional Facility in Ray Brook, New York, without quarantining them. Since then, officials have tested the men only sporadically, even after some were exposed to the virus inside the prison, and have taken minimal steps to promote hygiene and social distancing. When a man incarcerated at the facility was discovered to have contracted the virus, prison officials ordered the guards who had come in contact with him to quarantine at home for two weeks. But they took no measures to test and isolate the incarcerated people with whom he had also been in close proximity.
Read the rest at https://theintercept.com/2021/01/08/covid-new-york-prison-nursing-home-lawsuit