Eric King has been moved and held at Grady County Jail in Oklahoma. He has been told he will be sent to USP Lee, a maximum security prison where he has already been threatened by white supremacists. 
Eric was found not guilty at trial but within a week, was put on the road and is being sent to a notorious and dangerous prison. We need your help to call attention to this situation and to shine light on the Bureau of Prisons so history does not repeat itself and Eric is put in harm's way  by the BOP (Eric was marched into the chow hall to fight a nazi enforcer at USP McCreary by BOP staff). Hear Eric talk about what he needs at https://www.youtube.com/watch?v=tt0m8Hj1W0U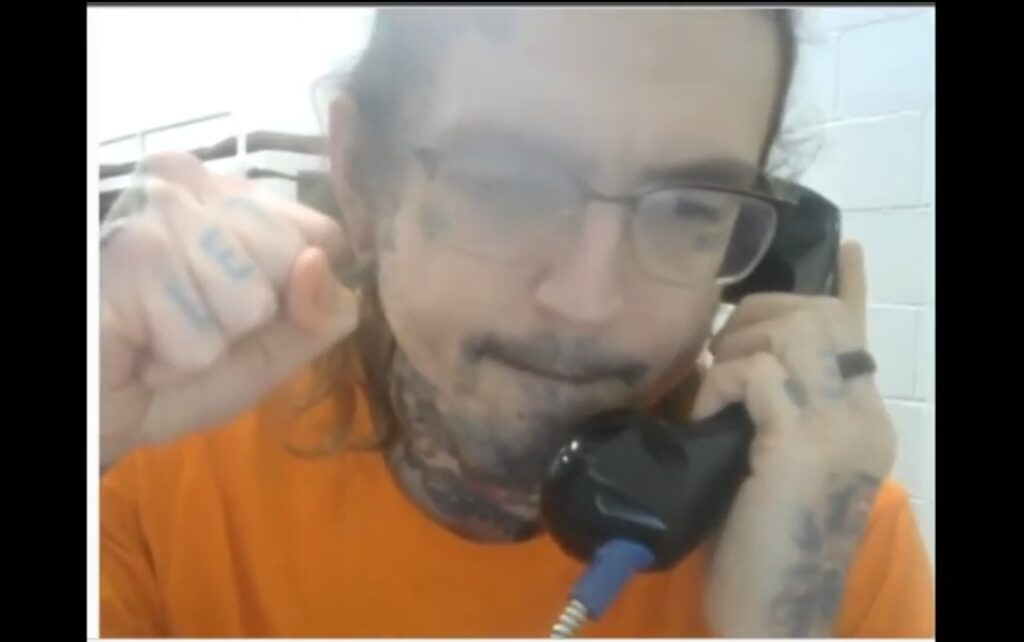 We have to do everything we can to protect Eric and call attention to the hazardous situation they are putting him in by sending him to USP Lee. 
Within days of winning a federal court case in Colorado against his treatment at the hands of the Federal Bureau of Prisons staff, Eric is in the process of being transferred to USP Lee, a high security prison across the country in Virginia. Eric, who should be placed at a medium security facility, reasonably fears that this move is punitive and that at USP Lee he will lose access to reading materials and, more importantly, his ability to communicate with his loved ones.
Elements in the BOP have already shown their petty and desire for vengeance against Eric through multiple instances of him being moved across the country, pitted against racist prisoners, beaten by guards and suffering years of mail, phone, visitation and book bans. During the trial, Eric's safety and health were disrupted and property for his case destroyed by BOP staff so blatantly that Judge Martinez noted that it would be far reaching to say the disruptiveness wasn't intentional on the part of the BOP. The judge also noted that the BOP was setting itself up for a civil suit, which is currently underway by the CLDC.
In the meantime, Eric needs our help. As Eric isn't set for release until December of 2023, we need to keep the light on him to avoid EK being isolated and further harmed. Below you'll find a script and contact information for public officials in the Federal system who must be pressed to check in Eic's well being and demand to know:
Why is Eric King, who is at a medium level according to the BOP, being moved to a high security facility across the country?;
Why is this move coming so quickly after Eric successfully won a lawsuit showing that the BOP was closing ranks to set Eric up for 20 years of additional prison as he approaches his out time?;
What will you, as a public official, do to challenge the impunity of the federal prisons to persecute prisoners and violate their human rights?;
Contact info for who to email/call and draft templates are at
https://supportericking.org/2022/04/03/help-protect-erics-life/

Call in starts at 8am EST  Monday morning

Virginia Senators 
Senator Tim Kaine
Email: https://www.kaine.senate.gov/contact/share-your-opinion 
Twitter: @TimKaine
PHONE: (202) 224-4024 

Senator Mark. R Warner
Email: https://www.warner.senate.gov/public/index.cfm?p=ContactPage 
Facebook: https://www.facebook.com/MarkRWarner 
Twitter: @MarkWarner
IG: https://www.instagram.com/senatorwarner/ 
Phone: 202-224-2023 

Mid-Atlantic BOP Regional Office 
302 Sentinel Drive, Annapolis Junction, MD  20701
Email: [email protected] 
Phone: 301-317-3100
Fax: 301-317-3119 

DSCC Office
Designation & Sentence Computation Center
Email: GRA-DSC/[email protected] 
Phone: 972-352-4400
Fax: 972-352-4395 

BOP National Office
Email: [email protected] 
Phone: 202-307-3198