Join us Wednesday, June 23rd, 6pm for Art 4 Liberation. A virtual conversation between two amazing visual artists, Emory Douglas and Sophia Dawson. They will discuss 84 year old Sundiata Acoli, a former Black Panther who has been incarcerated 48 years, his art and life and the role of art as a tool for liberation.
Registration is required! Register here.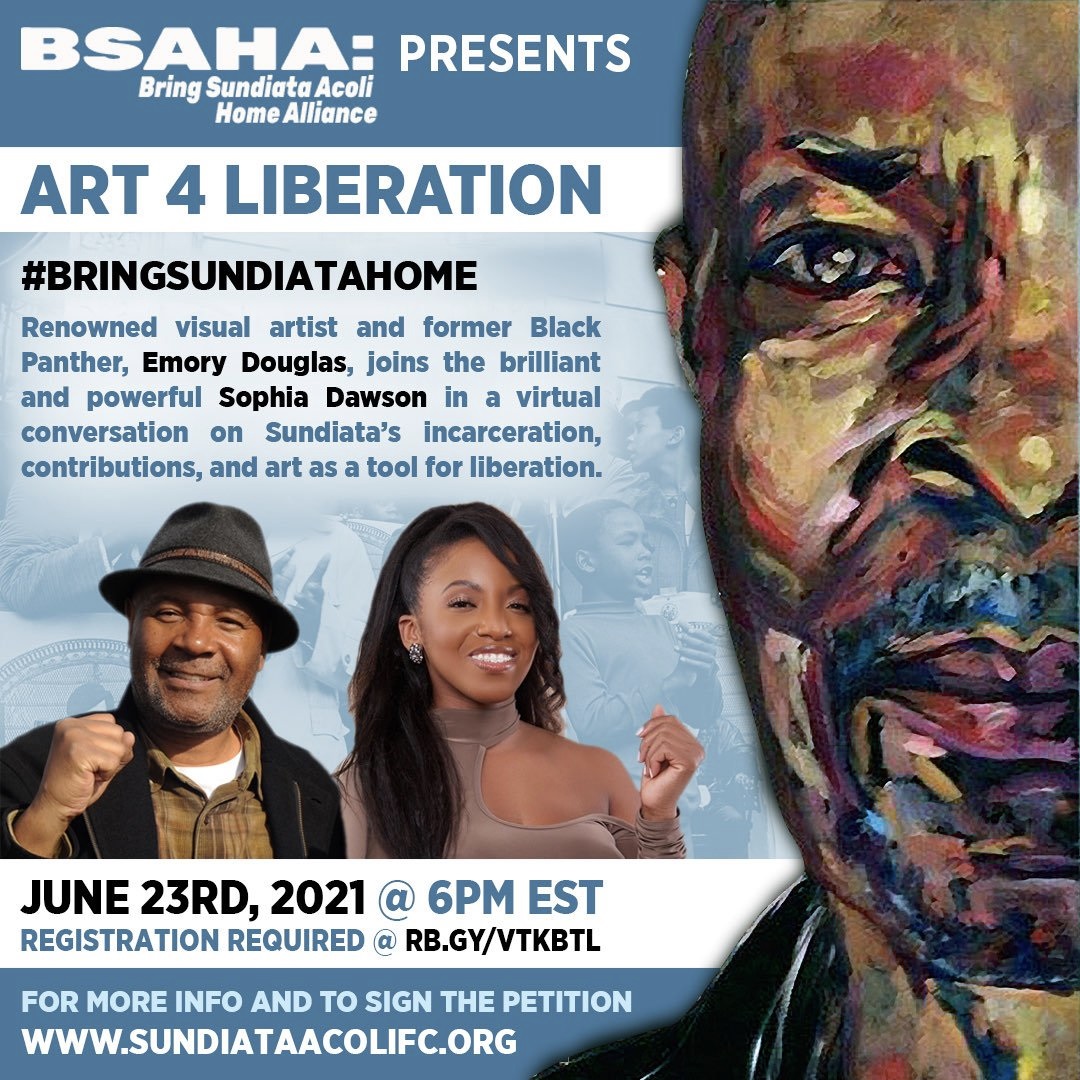 *Also, don't forget to sign and share this petition demanding NJ Governor Phil Murphy commute Sundiata's sentence to time served.