Via The Final Straw Radio

Download the episode

This week, we're airing a conversation recorded by Eda Levinson on September 12th, 2002, with political prisoner Veronza Bowers, Jr. It originally aired on Youth Speaks Out on KZYX in Modesto County, California, and we re-air this with permission of Veronza and the current producer of the Youth Speaks Out. The show continues to produce youth focused and progressive content available at YouthSpeaksOut.net.
For the hour, you'll hear former Black Panther Party member Veronza describe to the audience in his own words his upbringing, his experiences of racism, his time in prison, his case, his views on the burgeoning War on Terror, and the situation of political prisoners in the US. You'll also hear some recordings of Veronza playing the shakuhachi bamboo flute. Veronza was convicted of the death of a US Park Ranger on the word of two prison informants who were paid and received reduced sentences. Veronza continues to claim his innocence and he has been illegally held beyond his mandatory release date of June 21, 2005, based on political pressure by GW Bush appointed Attorney General Alberto Gonzales apparently on behalf of the Association of National Park Rangers, the widow of the dead ranger and the Fraternal Order of Police.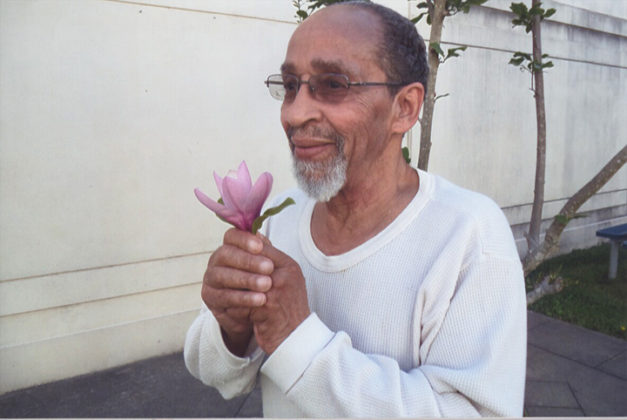 The conversation is very much a product of it's time, for instance the discussion of the implications of the one year anniversary of the September 11th attacks on the World Trade Center and Pentagon. Sadly there is a timelessness in their discussion of the brutal war against the people of Afghanistan as well as the continued incarceration of Veronza, Mumia Abu-Jamal and Leonard Peltier, alongside many other long term, leftist and liberation political prisoners held by the US government. Currently, the Biden administration is discussing some sort of pull out of US troops from Afghanistan on the 20th anniversary of the 9/11 attacks, in the last year we've seen the deaths due to medical neglect and decades of incarceration for political prisoners like Romaine "Chip" Fitzgerald, deaths right after release like Delbert Africa, and the endangering of aging political prisoners in their 70's and 80's who've had bouts with covid and cancers inside like Sundiata Acoli, Dr Mutulu Shakur and Russell "Maroon" Shoatz. Veronza was successfully treated for lymphoma and pneumonia in 2017 and 2018, having hip surgery in 2019 but his death by incarceration only looms a larger possibility day by day.
He is currently being held at FCI Butner in North Carolina and can be written at:
Veronza Bowers, Jr. ##35316-136
FCI Butner Medium II
P.O. Box 1500
Butner, NC 27509

Veronza's website.
You can learn more about his case as well as see pictures of Veronza and loved ones, read his writings, poetry and interviews at Veronza.Org. Some of this is also available by viewing his page on PrisonerSolidarity.Com and you can read many articles about his situation on the SFBayView.com.