This is an absurd situation. From this article by Ed Pilkington

"The bones of Black children who died in 1985 after their home was bombed by Philadelphia police in a confrontation with the Black liberation group which was raising them are being used as a "case study" in an online forensic anthropology course presented by an Ivy League professor.
It has emerged that the physical remains of one, or possibly two, of the children who were killed in the aerial bombing of the Move organization in May 1985 have been guarded over the past 36 years in the anthropological collections of the University of Pennsylvania and Princeton."
There is a rally planned for April 28th.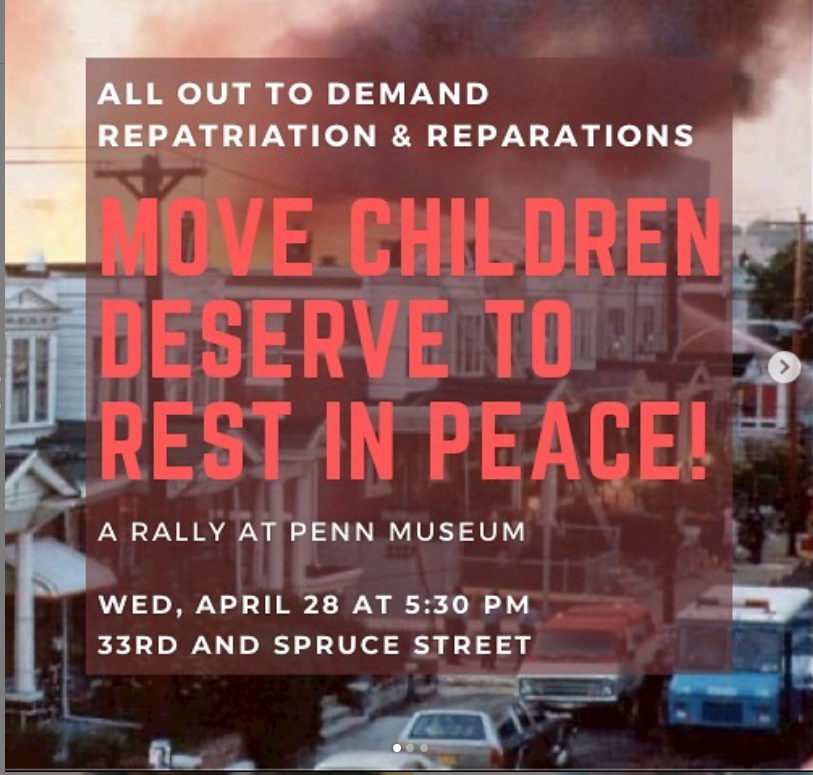 Add your voice to the petition to return the remains of the MOVE children.
RSVP to Facebook event.