Via NYC ABC
We just found out that NoDAPL Water Protector Steve Martinez was arrested yesterday for contempt of court for resisting a grand jury in North Dakota. Steve was originally subpoenaed in the winter of 2017 and refused to cooperate, but at the time contempt proceedings did not happen.

He's been re-subpoenaed, four years later, and is being held for (again) refusing
to cooperate. We expect more info soon, including publicity materials. He's being held in the Burleigh-Morton County Detention Center in Bismarck North Dakota.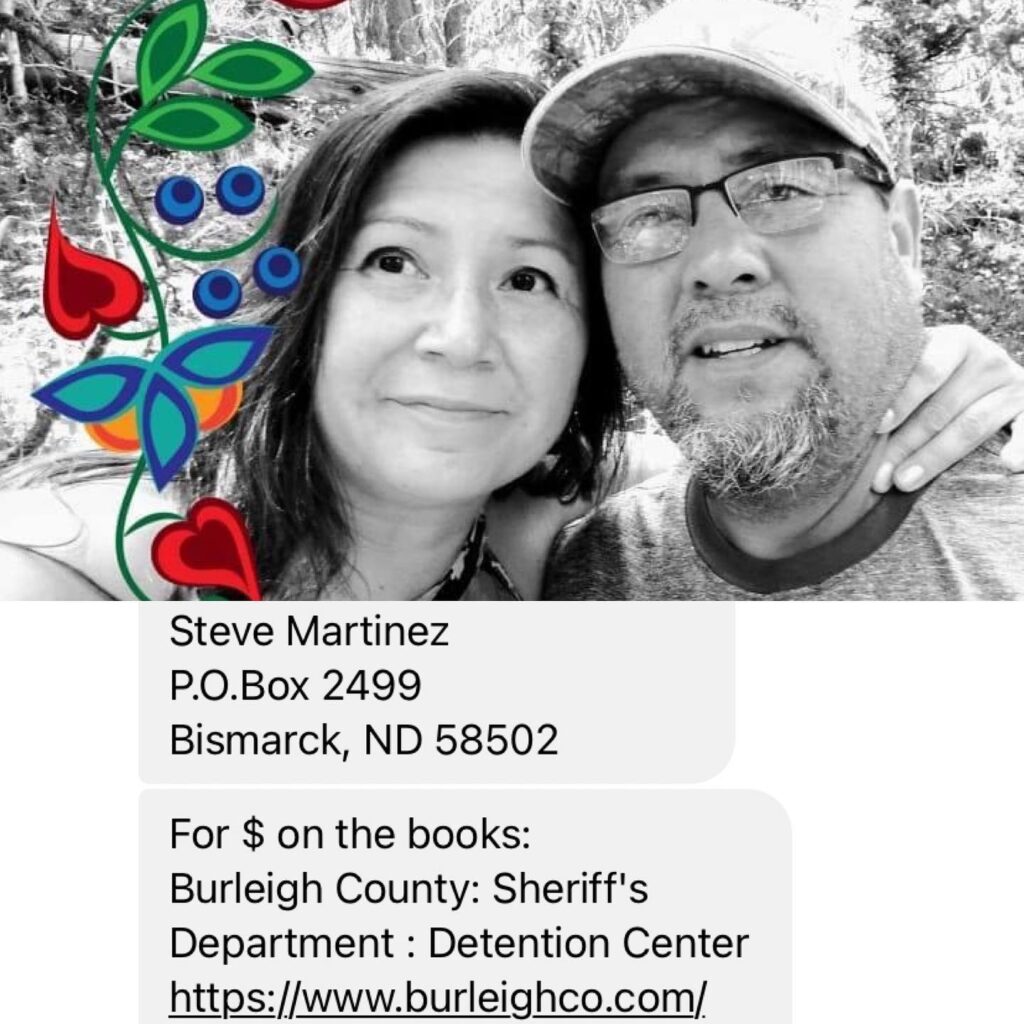 Write:
Steve Martinez
PO Box 2499
Bismarck, ND 58502
To put $ on his books
Burleigh County Sheriff's Department Detention Center
https://burleighco.com/departments/sheriff/faq/