Via our friends at The Final Straw

"This week, we're featuring two main portions of the show. You'll hear updates from Greek comrades at 1431 AM free social radio in Thessaloniki and Radiozones Of Subversive Expression, 93.8 FM pirate radio in Athens. Both of these were featured on the latest episode of Bad News: Angry Voices from Around The World, available the middle of each month at A-Radio-Network.org. Prior to that, you'll hear anarchist prisoner Xinachtli talk about his life and his case. Listen at https://thefinalstrawradio.noblogs.org/post/2021/06/27/free-xinachtli-and-updates-from-greece/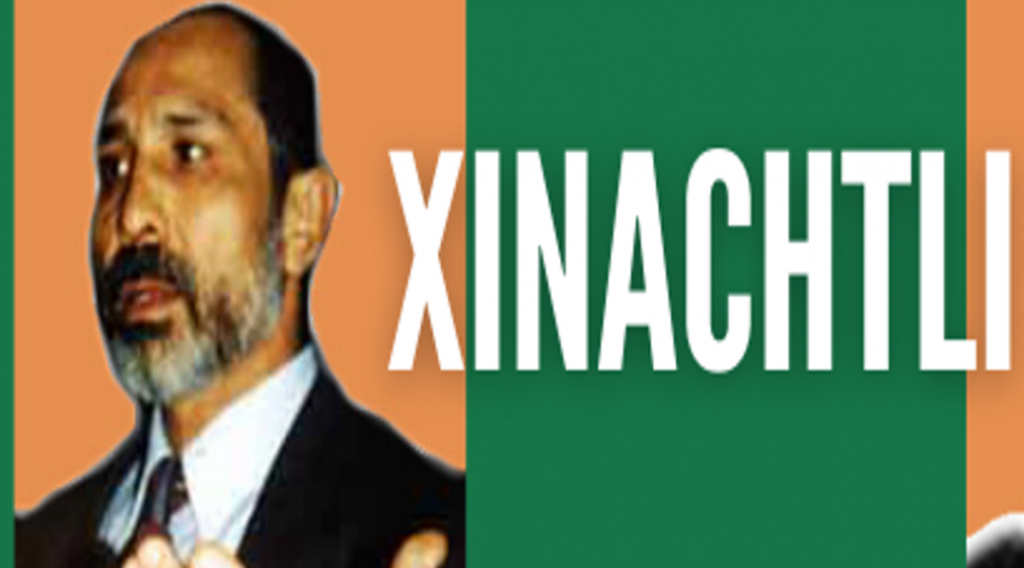 This segment was first aired on TFSR in 2013 and then again in 2015. We thought it was time to share some of the story of Chicanx, anarchist-communist political prisoner Xinachtli, in his own words. Throughout the segments original audio, I used his state name of Alvaro Luna-Hernandez as he had not yet adopted the moniker Xinachtli, which means "seed" in Nahuatl. Xinachtli is a collective member at and editor of the Certain Days political prisoner calendar.
Xinachtli is serving a 50 year sentence since 1996 in the Texas Department of Criminal Justice for aggravated assault on a Sheriff in Alpine, Texas. The Sheriff was serving a warrant for Xinachtli's re-arreast at Xinachtli's home. When questioned on the nature of the warrant, the Sheriff pulled a gun and Xinachtli was able to disarm him and make an escape without harming the Sheriff significantly.
After a few days of man-hunt, his mothers house was surrounded by numerous local, state and federal law enforcement agencies and the house was beseiged. It was only a 9-1-1 call from Xinacthli made stating that he was not being allowed to surrender that caused the troops to stand down and he allowed himself to be taken into state custody.
The grounds for the arrest warrant have since been overturned, but based on the post-facto word of the Sheriff that Xinachtli had pointed the gun at him, Xinachtli was sentenced to 50 years. He's been determined to be a political prisoner based on his participation in multiple cases against abuse by prison officials and police, his jailhouse lawyering, advocacy for Latinx and other marginalized people in Texas and his political stance that the US and state governments occupying the Southwest of Turtle Island is a racist and illegitimate regime.
Here is featured an interview with Xinachtli that we received from comrades in the Anarchist Black Cross who were doing support work for him. The original interview was incomplete, missing the voice of the interviewer, so we did our best to edit and reconstruct the audio to better fit a conversational format and present his conflicts with the Prison Industrial Complex, his views on his political prisoner status at the time of this interview and his views on his case. More info on his case, plus his writings and ways to get involved in his support campaign can be found at FreeAlvaro.Net.
You can write to Xinachtli by addressing your envelope to:
Alvaro Luna Hernandez #255735
W.G. McConnell Unit,
3001 Emily Drive,
Beeville, Texas 78102
Be sure to use Xinachtli only in written content meant for him, prison staff likely won't deliver envelopes with Xinachtli written on them.