Marius Mason is a revolutionary anarchist, avid community gardener, artist, musician, parent of two, writer, Earth First! organizer, IWW member, and former volunteer for a free herbal healthcare collective. He was an extended care assistant at a small Cincinnati school when arrested on March 10, 2008 by federal agents.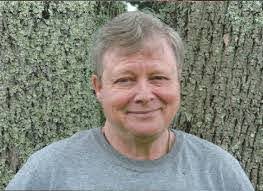 Marius was convicted of involvement with a December, 1999 arson at a Michigan State University office in which GMO research was being conducted and a January, 2000 arson of logging equipment in Mesick, Michigan. Both arsons were claimed by the Earth Liberation Front.
Write:
Marie (Marius) Mason #04672-061
FCI Danbury
Route 37
Danbury, CT 06811
*Address card/letter to Marius Mason.
Birthday: January 26
More information: supportmariusmason.org
Info flyer
Book wish list
Info was taken from NYC ABC's Illustrated Guide to Political Prisoners.
More PP addresses here.