The Cleveland 4 were Occupy Cleveland activists, Connor, Doug and "Skelly." They were arrested on April 30th, 2012 and accused of plotting a series of bombings, including that of an area bridge. The reality is that the FBI, working with an informant, created the scheme, produced the explosives, and coerced these four into participating.

Connor and Doug took non cooperating plea deals and pleaded guilty to all charges. The judge applied a "terrorist enhancement" charge to each of them. Doug is serving 11.5 years, and Connor 8 years 1 month. Skelly took his case to trial acting as his own lawyer. He was found guilty on all counts by his jury and sentenced to 10 years. The four have appealed their cases and lost. In July, 2019 Connor Stevens was released from prison and is serving lifetime supervised release.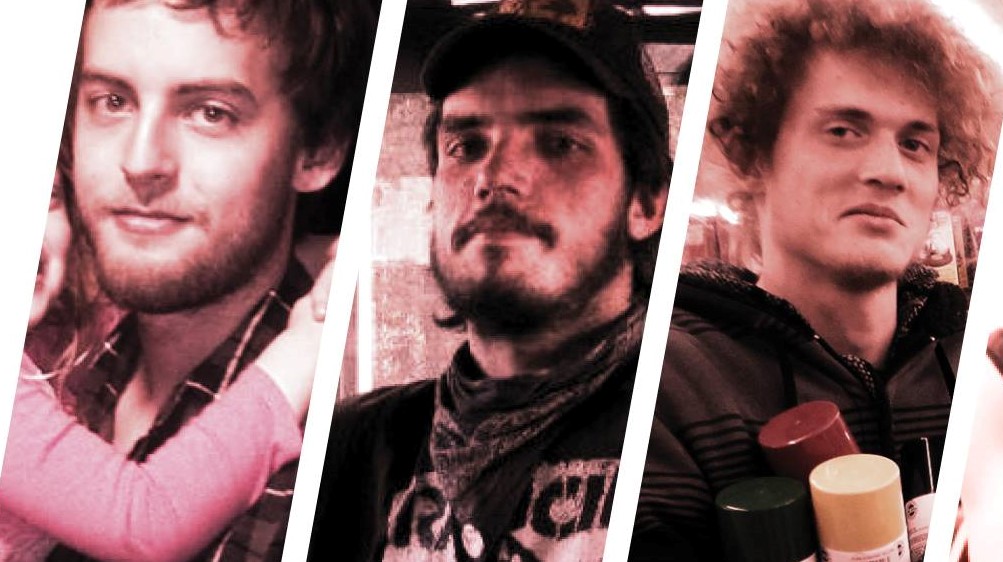 Write:
Skelly* #57976-060
USP McCreary
PO Box 3000
Pine Knot, KY 42635
*Address envelope to Joshua Stafford.
Birthday: October 3

Douglas Wright #57973-060
USP Florence – High
Post Office Box 7000
Florence, CO 81226
Birthday: May 31

More information: www.cleveland4solidarity.org
Info flyer
Info was taken from NYC ABC's Illustrated Guide to Political Prisoners.
More PP addresses here.