A Musical Appreciation of Our Freedom Fighters!
Saturday, June 5, 2021 4 to 8 pm
52nd Street between Spruce and Larchwood, Philadelphia
Cash App donations to +1 267-335-7089
Facebook event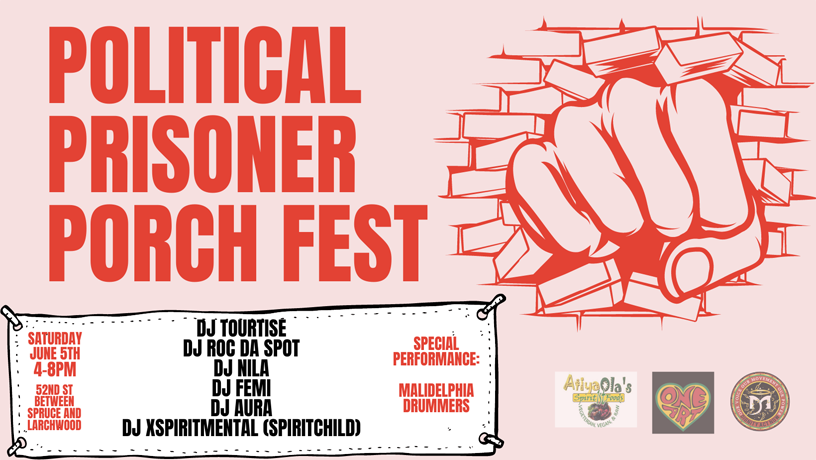 Join us on June 5th for our Political Prisoner Porch Fest event, an annual music festival, featuring musicians and DJs playing free shows on porches throughout the neighborhood!
This year's festival in West Philadelphia will be to focus on our fight to free all of our political prisoners and prisoners of war in the U.S.! They are aging, elderly, ill and deserve compassionate releases, so they can be freed from these cages and can empower our communities and movements for self-determination and liberation.
DJs will be set up along 52nd St., from Spruce St. to Larchwood St., with various artists and musicians performing during the event. This festival will bring our communities together to demand: FREE EM ALL!