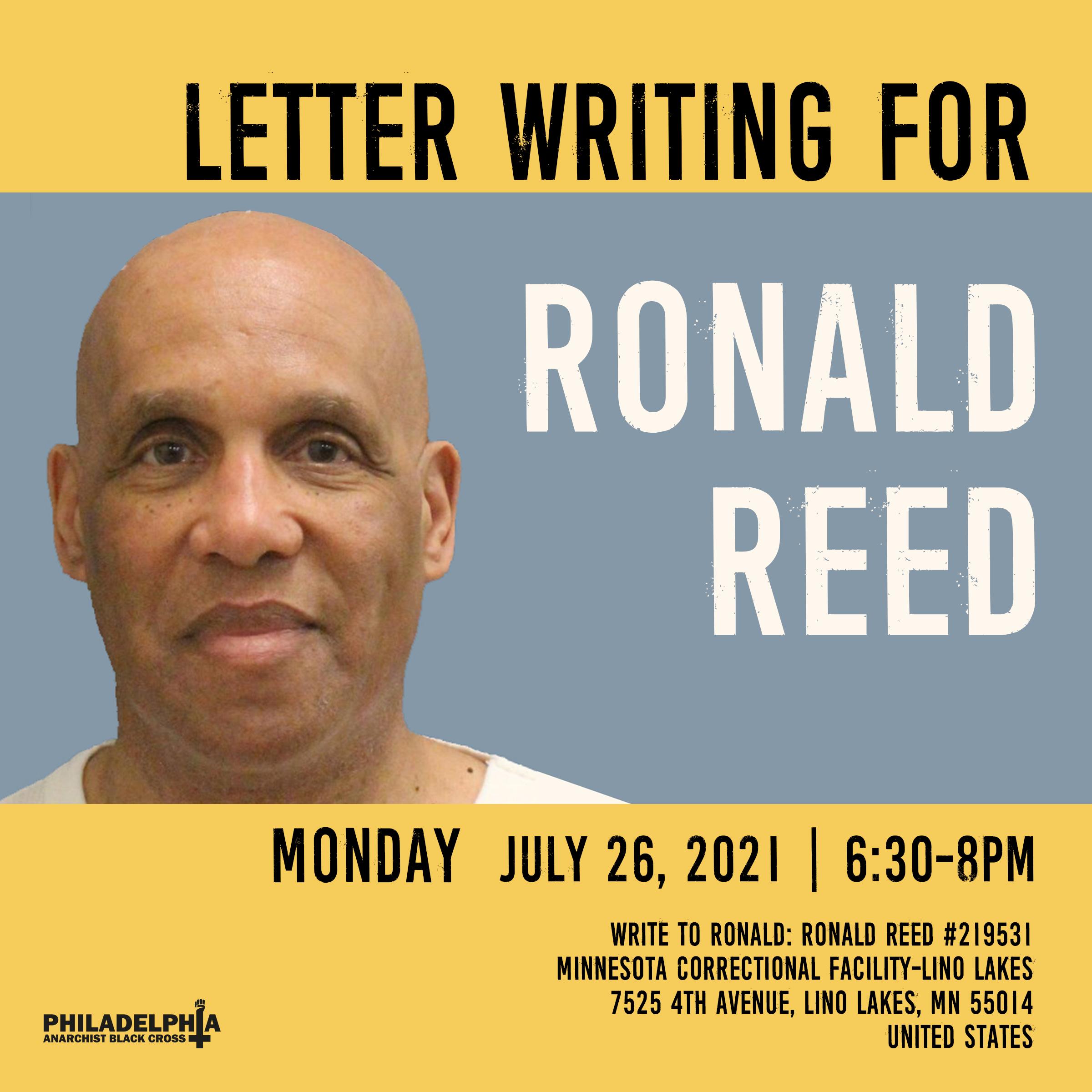 Join us in Clark Park this coming Monday for the next letter-writing event. Snacks and materials will be provided! We will be writing letters to extend our solidarity to Ron Reed, long-time civil rights activist and Black revolutionary who is fighting his conviction for which he was framed and given a life sentence. His birthday is August 31st, so if you are writing to him from home, please send him birthday greetings as well.
Ron is a former 60s civil rights activist. In 1969, Reed was among the students at St. Paul Central High School who demanded Black history courses and organized actions against racist teachers. He was also instrumental in helping to integrate college campuses in Minnesota. During this period, Reed began to look toward revolutionary theory and engage in political street theater with other young Black revolutionaries in the city of St. Paul.
Reed went on to join the Black United Front. In 1970, he was convicted of shooting an off-duty police officer during a bank expropriation and served 13 years in prison. Twenty-five years later, Reed was convicted of first-degree murder and conspiracy to commit first-degree murder after having a cold case of another police shooting pinned on him. He is now serving life in prison for the second conviction.
We will also be sending birthday cards to political prisoners with birthdays in August: Eric King (the 2nd), Bill Dunne (the 3rd), Hanif Bey (the 6th), Mutulu Shakur (the 8th), and Russell Maroon Shoatz (the 23rd).