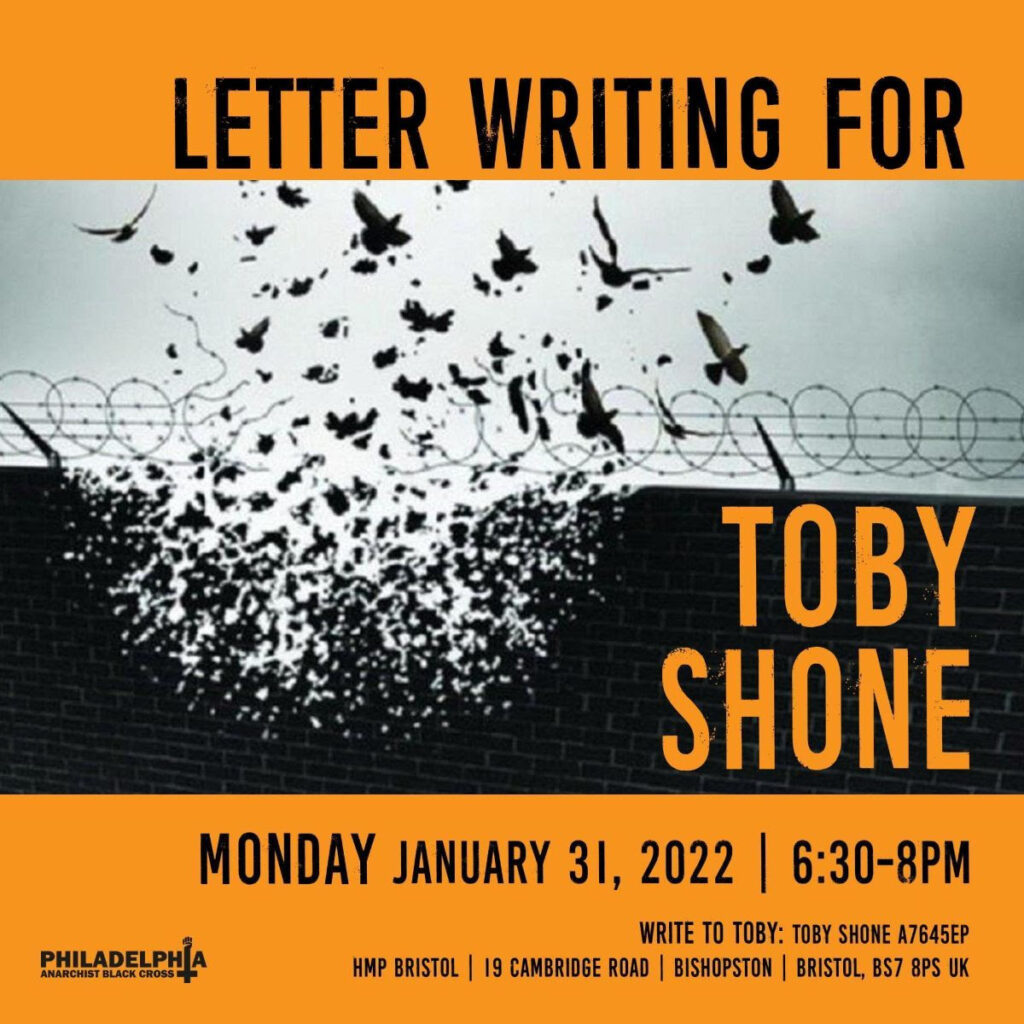 In November 2020 a series of coordinated raids against anarchist website 325.nostate.net were executed by Counter-Terrorism cops in the UK as part of "Operation Adream." Several properties in the South-West of England were searched and one person, Toby Shone, was arrested and charged under the Terrorist Act. Toby was originally charged with providing a service enabling others to access terrorist publications contrary to section 2 of the Terrorism Act 2006, fundraising for terrorist purposes contrary to section 15 of the Terrorism Act 2000, and two counts of possession of information likely to be useful to a terrorist contrary to section 58 of the Terrorism Act 2000. He pleaded not guilty to these charges earlier last year and was due to stand trial at Bristol Crown Court on October 6th, 2021. However, with no evidence to put before the court, the Crown Prosecution Service (CPS) was forced to drop these charges on October 1st, 2021.
The attack on 325.nostate.net is a landmark attempt by the state to silence dissent and radical critical thinking. It can be seen as part of the general crackdown in the UK against protest, counter-information and alternative thinking and lifestyles as evidenced by the Police, Crime, Sentencing and Courts Bill 2021 (which resulted in the Kill the Bill protests), and the Covert Human Intelligence Sources (Criminal Conduct) Act 2021, which extends the powers of spy cops and the reforms of the Judicial Reviews procedure. The investigation into 325 continues and cops continue to harass and attempt to intimidate people.
Toby was sentenced to 3 years 9 months in prison for 8 drug offences at Bristol Crown Court on October 13th, 2021 after Terrorism charges were dropped. The 'drugs' were psychedelics and medicinal plants (LSD, DMT, cannabis, THC oil, MDMA and magic mushrooms) found at two of the four properties raided by counter-terror cops in the UK South-West on November 18th, 2020 in their hunt for the administrator of 325.nostate.net.
Toby is in good spirits and remains strong. Join us in sending him notes of solidarity at this month's online letter-writing event on Monday, January 31st at 6:30 pm! We will play an audio recording from Toby in his own words. If you are unable to make it, please drop him an email via emailaprisoner.com or send letters to:
Toby Shone A7645EP
HMP Bristol
19 Cambridge Road
Bishopston
Bristol
BS7 8PS
UK
Note: The current cost of postage from the U.S. to the UK is $1.30 if mailing from home. We also encourage sending birthday greetings to political prisoners with birthdays in February: Veronza Bowers (the 4th), Kamau Sadiki (the 19th), and Oso Blanco (the 26th).

For more information, see Philly ABC