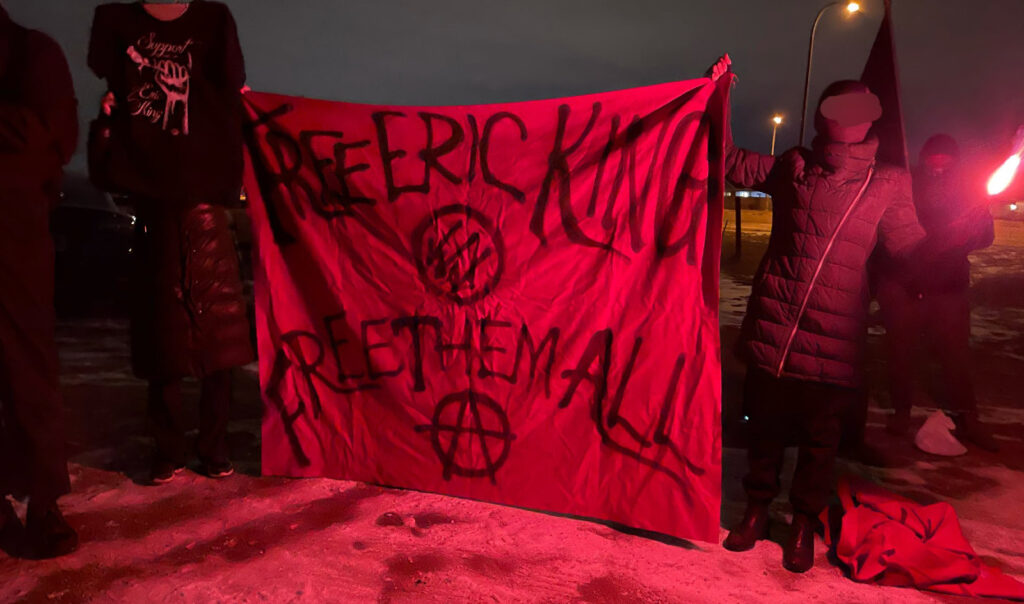 An interview with anarchist political-prisoner Eric King with the Seattle-Tacoma chapter of Black and Pink.
In this time when authorities refuse to keep people safe from COVID-19, when rebellion is a fresh on our minds, and when the abolition of police and prisons is becoming a clear necessity to more and more people, we've got something to learn from an anarchist political prisoner like Eric King. Eric vandalized the office of a government official in Kansas City, MO, in solidarity with the Ferguson uprising, was arrested in September 2014, and then was sentenced to ten years for the window he broke in June 2016. Such a sentence is horrible, but not shocking. Prisons, after all, do more to keep hierarchies safe than people.
Eric is now facing a bogus charge of assaulting an officer that could land him another 20 years inside. At the time of writing this, he has been hit with a mail restriction and can't receive letters of support. But we can make ourselves aware of his case and learn from his words.
The following is an interview with Eric conducted through snail mail by the Seattle-Tacoma chapter of Black and Pink, a queer/trans abolitionist group that focuses on building community across prison walls.
Read the full interview at https://itsgoingdown.org/keep-us-alive-and-vibrant-out-there-an-interview-with-political-prisoner-eric-king/