Listen to podcast here.
In this episode we once again get the opportunity to sit-down with Black Panther Party and Black Liberation Army veteran Jalil Muntaqim. Muntaqim was a political prisoner of the United States for 49 years due to his involvement in the Black liberation struggle. He was released from prison in October of 2020 after eleven parole denials. He is the author of We Are Our Own Liberators, and Escaping The Prism… Fade to Black, which we discuss parts of in this episode.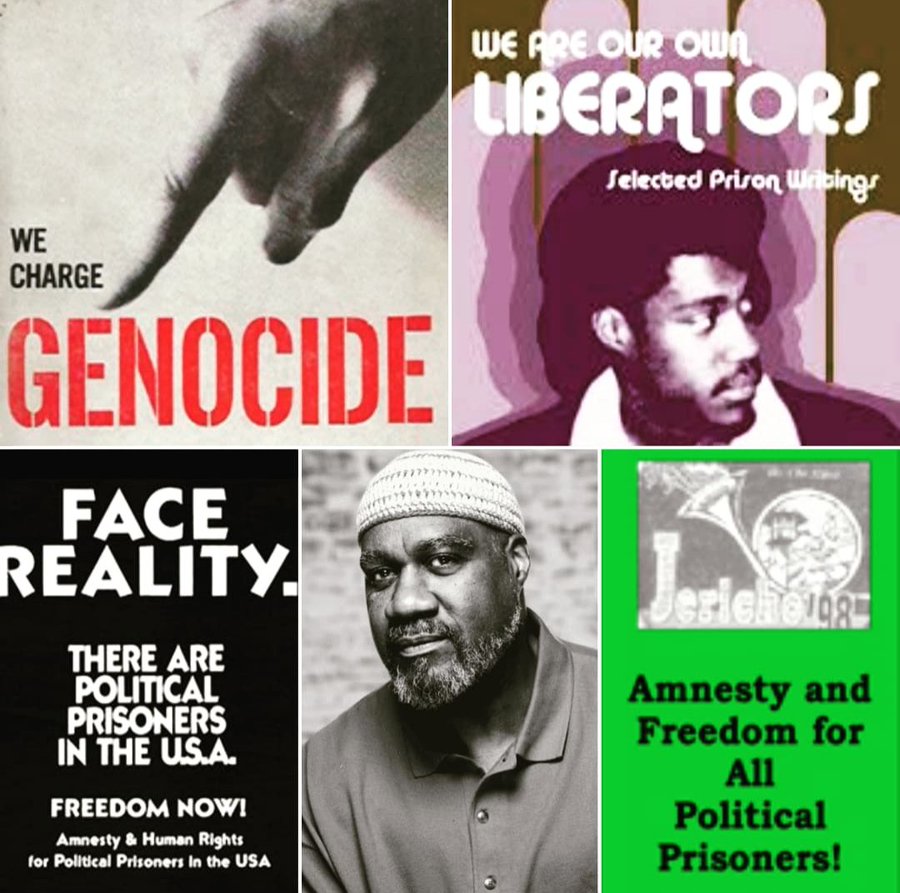 This is the second conversation we've had with Jalil Muntaqim and if you missed the first you will want to also check that out to get more information about Jalil's personal history and what led to the Spirit of Mandela Tribunal this past October. In this episode we caught up with Jalil on December 13th to talk about the outcomes of the Spirit of Mandela Tribunal and next steps for the conveners of this historic event.
In this conversation Jalil Muntaqim discusses the legal outline of why the conduct of the United States of America constitutes genocide against Black and Indigenous people. Jalil talks about the relationship between white supremacy, capitalism and US imperialism. Muntaqim shares thoughts on the life of his Jericho Amnesty Movement co-founder Safiya Bukhari. We talk about recent releases of David Gilbert, Jaan Laaman, and Russell "Maroon" Shoatz. Maroon passed away 4 days after this episode was recorded, we send our condolences to his family, loved ones and comrades, and our own gratitude to him and his spirit for a life engaged in unrelenting struggle.
We also talk about the current struggles for freedom of several political prisoners, including Kamau Sadiki, Leonard Peltier, Veronza Bowers, Dr. Mutulu Shakur and Sundiata Acoli among others. We discuss Mumia Abu Jamal's struggle for freedom after the recent passing of the 40th anniversary of his capture. And we talk about Larry Hoover and why he is recognized by the Jericho Amnesty Movement. We will include several links in the show notes to the episode on how people can get involved and support these and other political prisoners.
We also talk to Muntaqim more about Arm The Spirit the first national newspaper created and written by prisoners, which he was central to organizing. Muntaqim offers several recommendations for prisoner solidarity and prison abolition organizers. And we get Muntaqim to share a story of cadre and mass based organizing that he was involved in while inside. Jalil also shares his thoughts on resisting political imprisonment, and how to handle political imprisonment if you are incarcerated for your political activities.
A couple more final notes, we will link to ways people can stay informed and get involved in the ongoing work of the Spirit of Mandela campaign, as they look to move their findings forward into a legal case and a broader international movement. We also want to again plug the Mutual Aid Fund For Veteran Black Panther Party Members.
Every month this fund brings in money and those funds are distributed to elders from the Black Panther Party, we contribute to this fund and we encourage others to do the same.