"There's something happening here, something special for certain. It begins with trees and bugs and grows into communities built on trust. It revolves around the idea that we can cause their destruction with our growth. It starts with love and grows with the flowers. And with the stars burning us all to dust." 

Eric is excited, nervous and just so ready. Eric has been silenced for years now with communication restrictions. (Which were reinstated days ago). Eric had something really terrible happened to him. Then for years he didn't get to talk about it. This trial is Eric's opportunity to finally speak  this is a *good* day. Even when the communication is dampened he can feel all the love and support. He is overwhelmed with the letters he was able to receive and everyone just helping make him feel so not alone.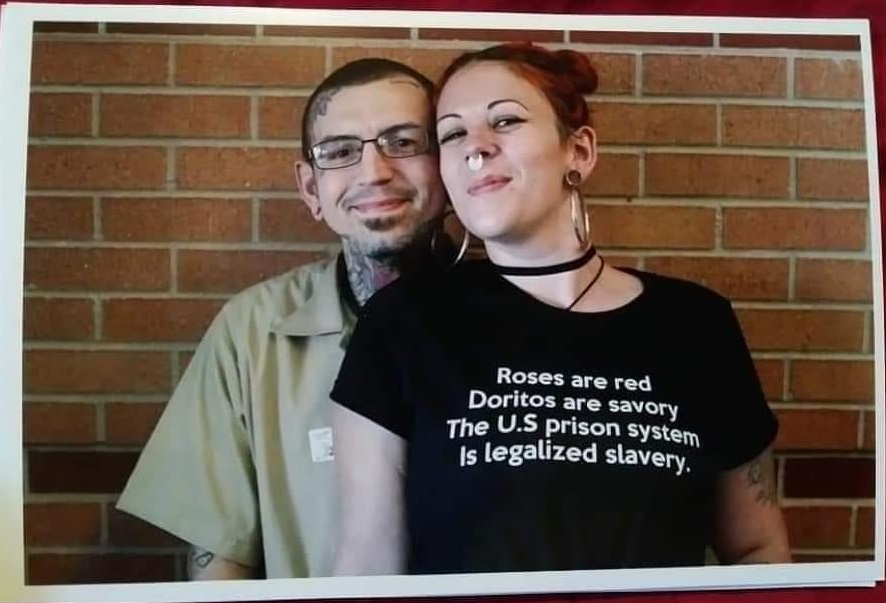 Eric has his preliminary hearing this morning please keep him in your thoughts  Unfortunately right now there is another communication restriction so mail won't be making it through.
If folks are looking for more ways to help they can donate to his lawyers from the Civil Liberties Defense Center and you can support his legal defense efforts by donating at https://cldc.org/donate/ Please earmark your donation on the website "Eric King legal defense". These funds cover transportation, housing, transcript, deposition and filing fees. Please donate if you can.