*** Our 2021 calendar is now just $10 ***

It's halfway through February so figured we would drop the price for all you holdouts! Get your 2021 Certain Days calendar while they last- we are at about 3 boxes left and they are going fast.Order from https://burningbooks.com/…/certain-days-2021-calendar-a…and get free shipping on orders over $35.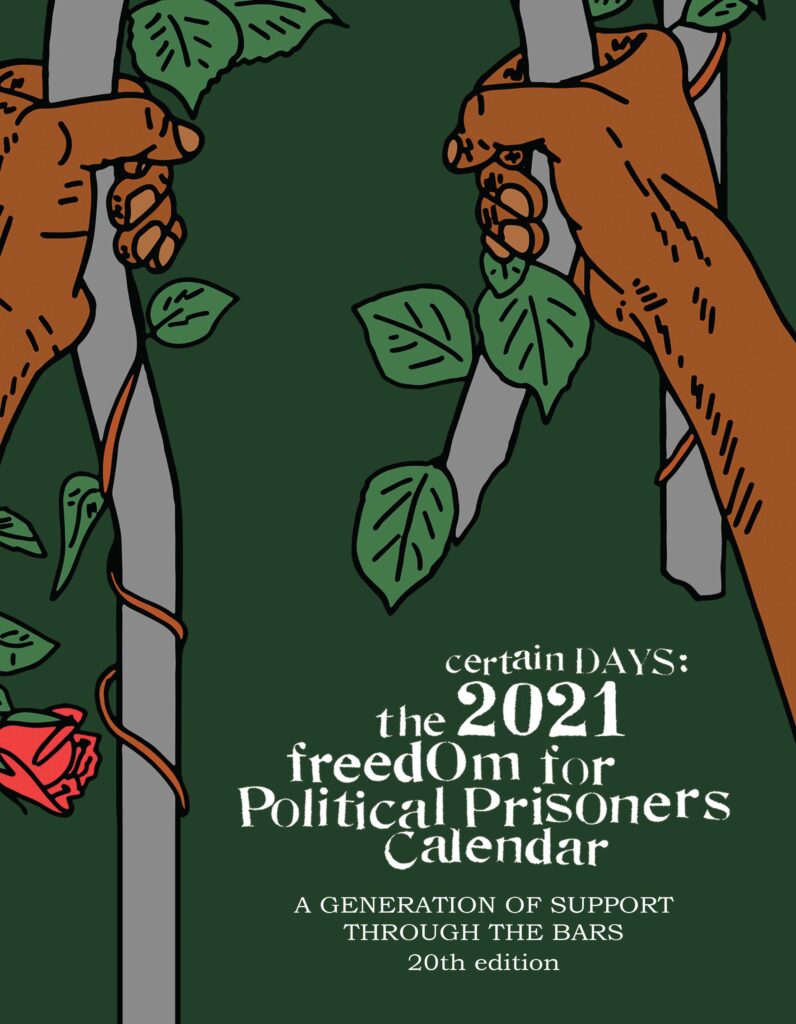 This year's theme is "A Generation of Support Through the Bars" and features art and writings by Grae Rosa, Herman Bell, Veronza Bowers, David Campbell, Saima Desai, Damon Locks, Tom Manning, Monica Trinidad, Nidal el-Khairy, David Gilbert, Gord Hill (aka Zig Zag), Eric King, Jaan Laaman, Paul Lacombe, Joy Powell, Richard Rivera, Laura Whitehorn, Linda Evans and Susan Rosenberg, Xinachtli and more!