22 dead prisoners & 1 dead staff
540 COVD positive prisoners & 323 COVD positive staff at 45 prisons and 15 halfway houses and this is what colossal asshole Bureau of Prisons Director Michael Carvajal had to say.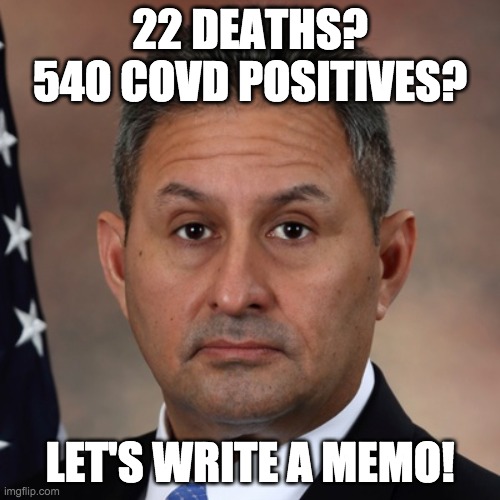 The list of politcial prisoners in the federal prison system include: Mutulu Shakur, Veronza Bowers, Sundiata Acoli, Jamil Al-Amin, Kojo Sabubu, Bill Dunne, Eric King, Jeremy Hammond, Marius Mason, Joshua Stafford, Doug Wright, Byron Chubbuck, Leonard Peltier, Red Fawn Fallis, Rattler, Joe Dibbee, Jaan Laaman.

Read about these people on our prisoner page.