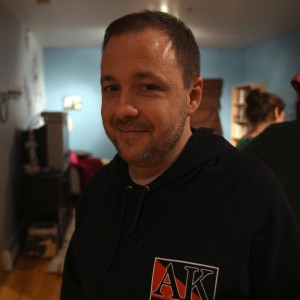 On July 28, 2016, former political prisoner Daniel McGowan will be speaking at the RAC Mutual Aid Community Center at 2515 W. 7th Street in Los Angeles. This will be Daniel's first speaking event in Los Angeles since his release from federal prison. In June of 2007, Daniel was sentenced to 7 years in prison for his involvement in activities associated with the Earth Liberation Front (ELF). While in prison, Daniel was transferred to the Communication Management Unit in Terre Haute, Indiana, often referred to as "Little Guantanamo", because of his continued political activism while in prison. Daniel was released on probation in June of 2013. He will be speaking about his experiences as a political prisoner and the need for continued support of other political prisoners still incarcerated.
The event is free. Doors will open at 6:00 pm. Between 6:30 and 8:00 pm, the documentary, "If a Tree Falls: A Story of the Earth Liberation Front", will be shown which highlights the case and prosecution of Daniel McGowan and his co-defendants. Daniel will be speaking directly after the end of the film.
The event is co-sponsored by the Los Angeles Anarchist Black Cross and the Revolutionary Autonomous Communities.
Event Date/Time: July 28th, 2016 (6:00-9:00 pm)
Location: 2515 W. 7th St, Los Angeles, CA 90057-3801